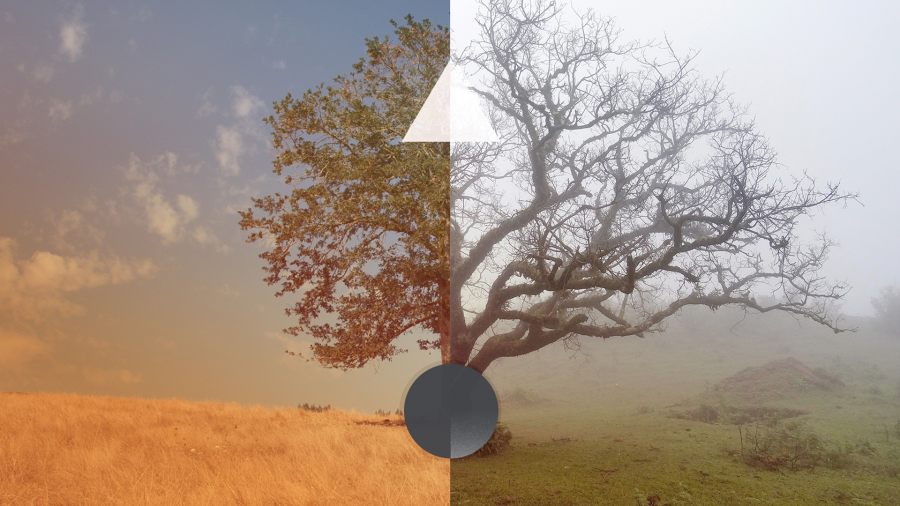 "Community is deeply grounded in the nature of God. It flows from who God is. Because he is community, he creates community. It is his gift of himself to humans. Therefore, the making of community may not be regarded as an optional decision for Christians. It is a compelling and irrevocable necessity, a binding divine mandate for all believers at all times."  – Dr. Gilbert Bilezikian, Community 101
God never intended for us to live the Christian life alone. That is why the concept of community is so important for Christians. In Acts 2:42-47 we learn that the early church lived in community with other believers.These believers engaged in life together through teaching, fellowship, communion, prayer, miracles, radical generosity, and corporate worship. They spent time together eating, learning, celebrating, proclaiming the Good News, and supporting each other. Here at CDO Assembly of God we have a variety of small groups you can get involved in!
---
SUNDAY MORNING SMALL GROUPS
Questions?:  Led by Andy Marion.  This small group focuses on answering the questions we faced in our Christianity . Questions meets on Sunday mornings @ 9:00 am. If you have any questions please call the church office @ 742-1168.
Jesus In the Old Testament: Led by Melody Welton. This small group takes a deeper look into Jesus in the Old Testament through prophecies and their fulfillment. Jesus in the Old Testament meets on Sunday Mornings @ 9 am. For more information call the church office @ 742-1168.
WEDNESDAY NIGHT SMALL GROUP
Bible Study: Led by Pastor Filener. This small group is designed for adults who want to study God;s word more in depth. Typically, we take a couple of months to go through an in depth study of a topic. This bible study is held every Wednesday evening at 7:00 pm.
FELLOWSHIP SMALL GROUPS
Home Fellowship Groups: we have a various selection of home fellowship groups. These groups meet on Sunday evenings. They allow for fellowship with other believers in a small, comfortable, and safe setting. If you are interested in joining a home fellowship group please contact the church office @ 742-1168 so we can place you in a group.
Women's Small Group : Our women's small group is designed to help you build relationships with other women. We have various events every month that allow you to have fun and develop new relationships with other woman. For all of our upcoming events or to be a part of our leadership team please contact Lexie Voorhees at lexievoorhees@yahoo.com or call the church office @ 742-1168.
Young at Heart: This group is designed for those 55 and older who enjoy meeting together for food, fellowship, and getting to know one another better. We meet every 3rd Tuesday in the church foyer from 10:00 am to 2:00 pm.  Bring a finger food or potluck dish to share and have fellowship with games afterwards. Anyone can come. You are never too old or young. Come enjoy the fellowship. For more information contact Ruth Senne 235-5418.
Friday Night Ablaze: As seekers of the glory of God, we believe our hunger for Him will lead us to the holiness of God and to revival (visitation) of God.  We are seeking God for hunger, holiness and revival through a wonderful time of prayer every 3rd Friday night of the month at 6:00 pm in the sanctuary.
SERVICE SMALL GROUPS
Serve Your King In Missions:  A service based small group designed to develop, promote and pray for Missions here at CDO and Missionaries around the World. They will meet once a month here at the church on the 2nd Sunday of the month at 4:00 p.m.
Linus Blanket Project: We are a small group who makes blankets for children in Tucson. We also make blankets and baby items for "Holy Needles" another local group from a neighboring church. Currently, we are also knitting and crocheting hats to be distributed by Power & Might Ministries to the homeless. We meet every Friday morning (except for 3rd Friday) in the CDO Youth building from 9 am-12pm. On the 3rd Friday we meet at SUNDT Construction building 2015 W River Rd Ste 101 to package the blankets. Please bring your own materials to work on. For more information please call Christene Hester 909-6818. We would love to have you join us.
Small Groups have numerous advantages and the potential of creating dynamic disciples through nontraditional means and ministries.  Find a small group that you can be involved in!